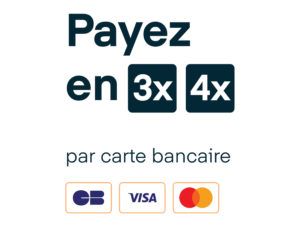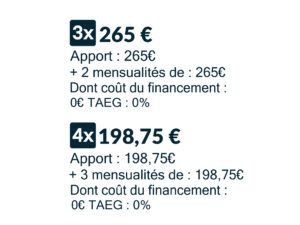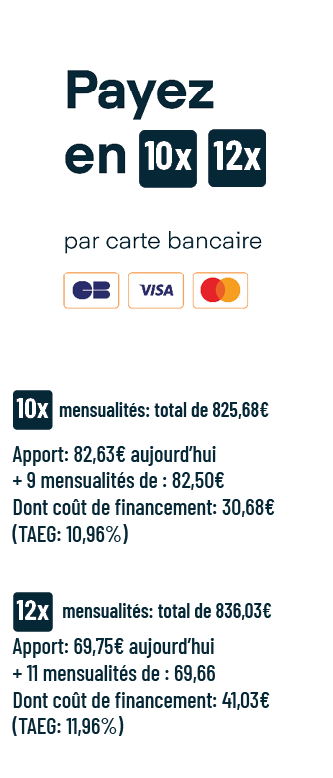 Payment in instalments with Alma
With Alma, TEEBIKE offers you the possibility to spread your payment in several installments. In 3, 4, 10 or 12 instalments, it's your choice! It's simple and secure.
How does it work?
Choose Alma when paying.
You can select payment in 3x and 4x without charge or in 10x and 12x.
Simply enter your bank details as you would for a normal payment.
The validation of your order is instantaneous.
You will then receive an email with the payment schedule and a reminder 3 days before each due date.
Eligibility requirements :
This type of payment is available for all orders between 100€ and 2000€.
The cards accepted are Visa, Mastercard and Amex cards issued in France.
Prepaid, virtual and systematic authorization cards are not accepted.
Any questions?
If you have a problem with your order paid in instalments with Alma, you can visit the Alma customer FAQ by clicking here (https://support.getalma.eu/hc/fr) or send an email to Alma's customer support at support@getalma.eu


Discover the teebike wheel


Discover the Teebike


Rent the wheel


Book a test