Cycling: the solution to rising fuel costs?
With diesel at 2 euros a litre, your bike is starting to make eyes at you and you're not alone! The hashtag #solutionvelo has gone viral on Twitter. Faced with rising fuel prices, more and more French people are considering cycling for their daily commute.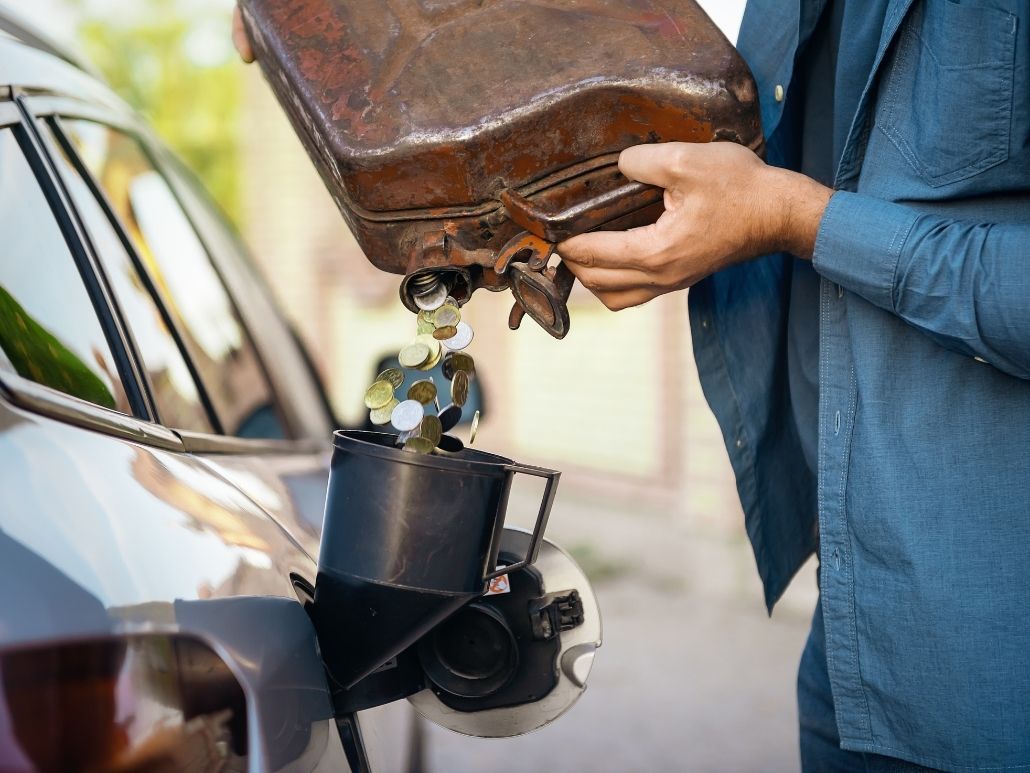 But why are fuel prices rising?
This time, the price of fuel has reached an all-time high. Whether it is unleaded or diesel, the price is close to the 2 euros per litre. In some service stations, this price was even exceeded.
The increase was already significant in recent months due to the global economic recovery post-Covid. Demand surged as much oil production in exporting countries came to a halt.
Then, the war in Ukraine has largely contributed to the surge in prices. Indeed, tensions with Russia, the second largest oil exporter after Saudi Arabia, have only accentuated this phenomenon.
In addition, the euro and dollar rates is also involved in the rise in fuel prices. As most transactions to buy oil are made in dollars, when the dollar is stronger than the euro, the rise is even more pronounced. This is currently the case as in March 2022, €1 is equivalent to 1.10 $.
Cycling as an alternative to the fuel crisis?
According to a INSEE study on commuting, two thirds of car journeys are less than 8 km long. It only takes 20 minutes to cycle this distance, let alone on an electric bike! Replacing the car with a bicycle is therefore a solution worth considering.
Indeed, cycling offers many advantages compared to the car:
It costs at least 10 times less Save money on maintenance, insurance and parking. For fuel, your legs are enough!
You go faster In the city, the average speed of a bicycle is 15 km/h. With the Teebike electric wheel, you are even assisted up to 25km/h! That's much faster than cars in rush hour. Say goodbye to traffic jams and find parking more easily. The result: less stress and less punctuality.
It's good for your health Cycling is a regular form of physical activity that helps to reduce the risk of certain diseases. Even with an electric bike, a study published in the Swiss medical journal proves that the benefits are there.
As a bonus, you can do good for the planet (and others)! You reduce your carbon footprint, help relieve city centres and reduce noise pollution, and that's good for morale.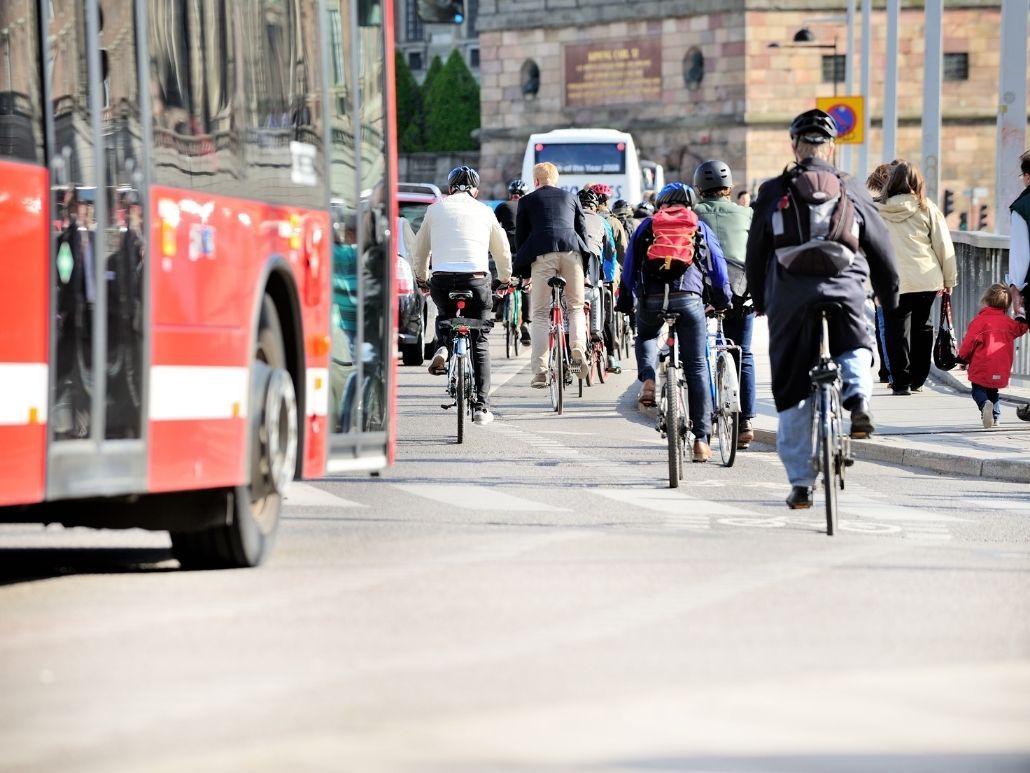 Barriers to cycling?
The car is the preferred means of transport for the French, even for short journeys. It represents 60 % of commuting distance under 5 km.
While rising fuel prices are turning many motorists into velotafSome are more reluctant. Although they too would like to find a way to save money, they are reluctant.
Among the most cited barriers to cycling are the lack of cycle paths. Waiting until there are cyclists to build them is turning the problem upside down. A study by PNAS has shown that the more bicycle infrastructure a city has, the more cyclists it has.
Moreover, for young parents, the car is very practical, as it allows them totaking children to school. This is also true for people who take things to work (laptop, tools, lunch...) or who like to do their shopping on the way home. However, there are many solutions that we don't always think of. You can carry your stuff with a backpack or a carrier, and for children, there is the cargo bike or the scooter.
There is still the problem of physical effort (and the associated perspiration!) when you are loaded or simply tired. For that, we must admit it, electric assistance is a great help. This is the key to making it easier to replace the car with a bicycle.
An electric bicycle accessible to all
In most cases, if you want to replace your car with a bicycle on a long-term basis, electric assistance is the best option. It allows you to cope more easily with long journeys and difficult conditions (climbs, headwinds, heavy loads, etc.).
However, for a new bike, you need to spend an average of €1,500. It's an investment, but there is a more economical (and more ecological!) solution: you can convert your bike into an electric bike.
At Teebike, we have designed a unique electrification kit that does not require any connection: a front wheel with integrated battery. With it, you get a system connected to your smartphone that offers 3 levels of electric assistance for €795. To install it, you just have to remove your front wheel and replace it with the Teebike electric wheel.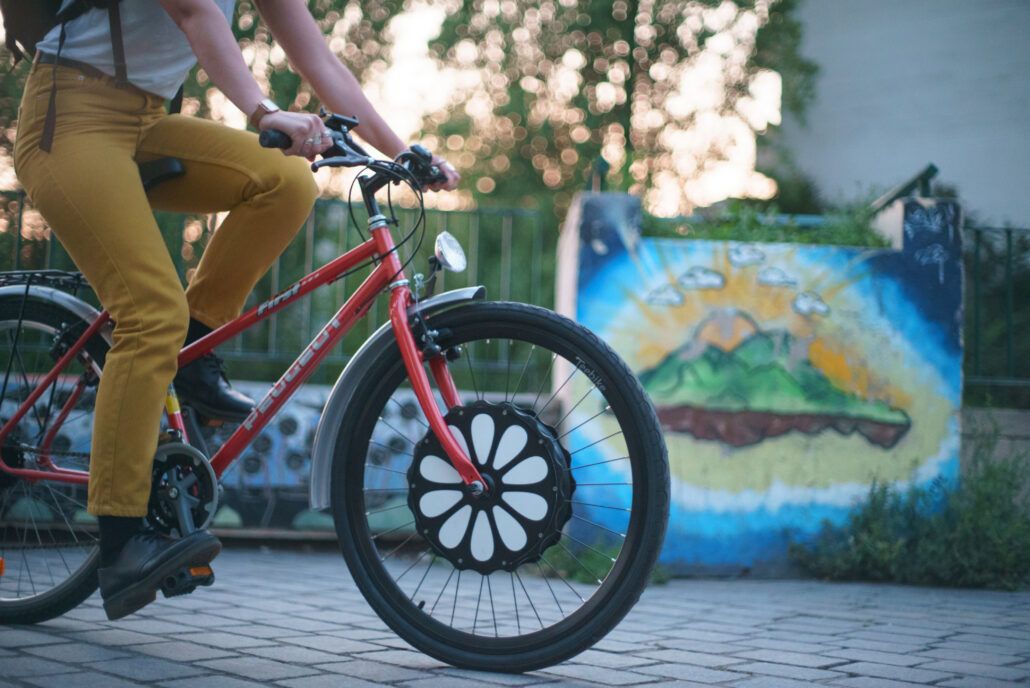 If you don't have a bike, you can get one reconditioned bike for an extra €5. It is rescued from the rubbish dump and refurbished by people in professional reintegration as part of our partnership with Les Apprentis d'Auteuil.
In this way, we hope to making cycling more accessible The Teebike wheel is the perfect (and ethical) solution for anyone who wants to leave their car in the garage more often. With the Teebike wheel, you don't need to be an experienced cyclist or a mechanical pro!