Teebike winner of the Cleantech Open France 2020!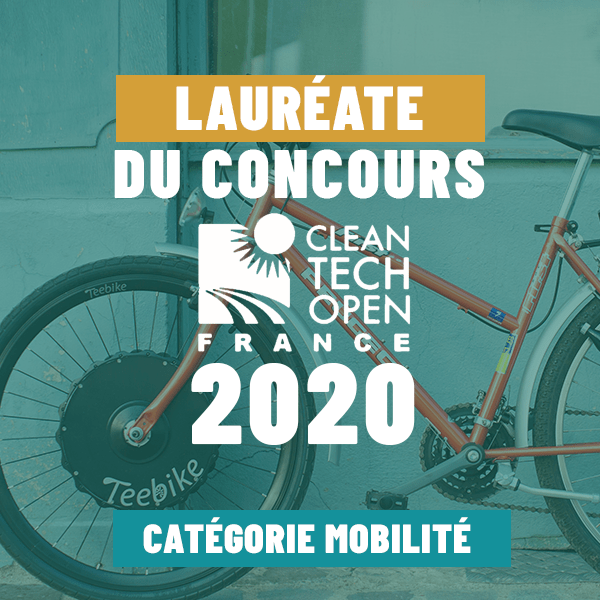 It's definitely a week rich in emotion for our electric wheel!
On 08 October, the Cleantech Open France organised the 11ème edition of its annual competition at its historical partner: Bpifrance, in Paris. 44 eco-innovative cleantech startups, selected from 138 candidates in 9 sectors, were present to defend their project in front of 60 exceptional jurors, experts in their fields, from its ecosystem of over 100 partners.
The 9 sectors are the following: Agriculture and Food, Green Chemistry and New Materials, Construction & Real Estate, Digital & IoT, Water Air and Biodiversity Protection, Circular Economy, Energy Efficiency, Mobility and Renewable Energies.
During this morning, nine winners were awarded, including Teebike in the Mobility category!
This is a great reward for the whole Teebike team, which is ever more motivated to continue making soft mobility accessible to as many people as possible!