Vélotaf: is cycling to work a good idea?
Are you tempted by the velotaf? Then this rather strange word has no secrets for you! Derived from the contraction of "vélo" and "taf", it refers to cycling to work. A trend that is gaining momentum and to which Teebike is contributing! Discover the advantages and disadvantages of cycling, as well as the equipment you need to get on your bike in the best conditions!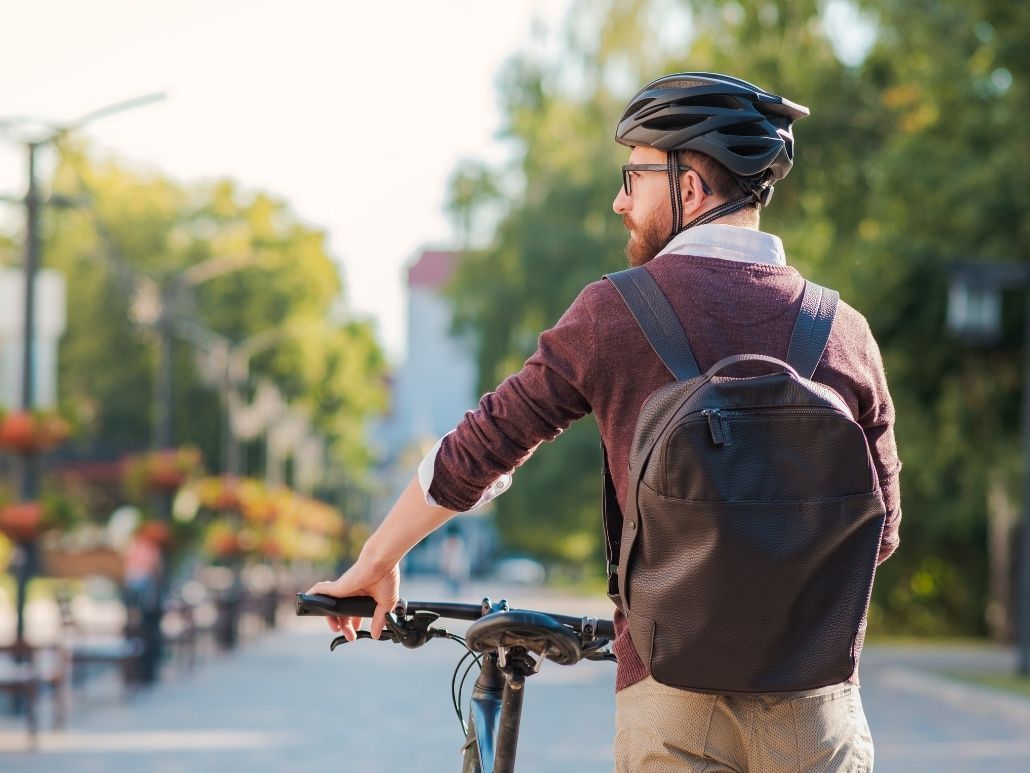 The practice of velotaf
Cycling to work... A few years ago, the idea seemed a bit of a boo-boo and, above all, it was often necessary to have a shower on arrival!
However, this was without counting on the development of electrics in the bicycle world. It has led to a change in the status of the bicycle. It is now seen not only as a leisure vehicle, but also as a means of everyday transport.
You no longer need to train and be as fit as a champion cyclist. Thanks to the electric bike, the earth becomes flat and distances are shortened! As a result, every year, the number of "bike-sharers" continues to grow and has even experienced a boom since the beginning of the health crisis. This phenomenon is encouraged by many municipalities. Indeed, some of them have invested in the construction of bicycle paths to allow us to leave the car in the garage more often or to alternate with public transport.
The advantages of the velotaf
The velotaf has many advantages, especially in large cities. It is, of course, a practice totally ecologicalThis is even more the case with the Teebike wheel as you keep your bike instead of buying a new one.
It also makes economic sense. Replacing the car, the fuel, the insurance, the parking, the maintenance... by a bicycle allows you to make a annual savings of several thousand euros. At a time when the price of petrol is approaching €2 per litre, the savings are becoming increasingly important!
In addition, the velotaf is much more pleasant and less stressful because of the avoided delays due to traffic and congestion. Contrary to what one might think, with an average speed of 15 km/h, the velotaf is faster than a car in the cityEspecially during rush hour. What's more, if you're on a bike, you don't have to worry about finding free parking...
Finally, the velotaf is also very good for your health. Needless to say, cycling (even with assistance) is more stimulating than sitting in your car or on public transport!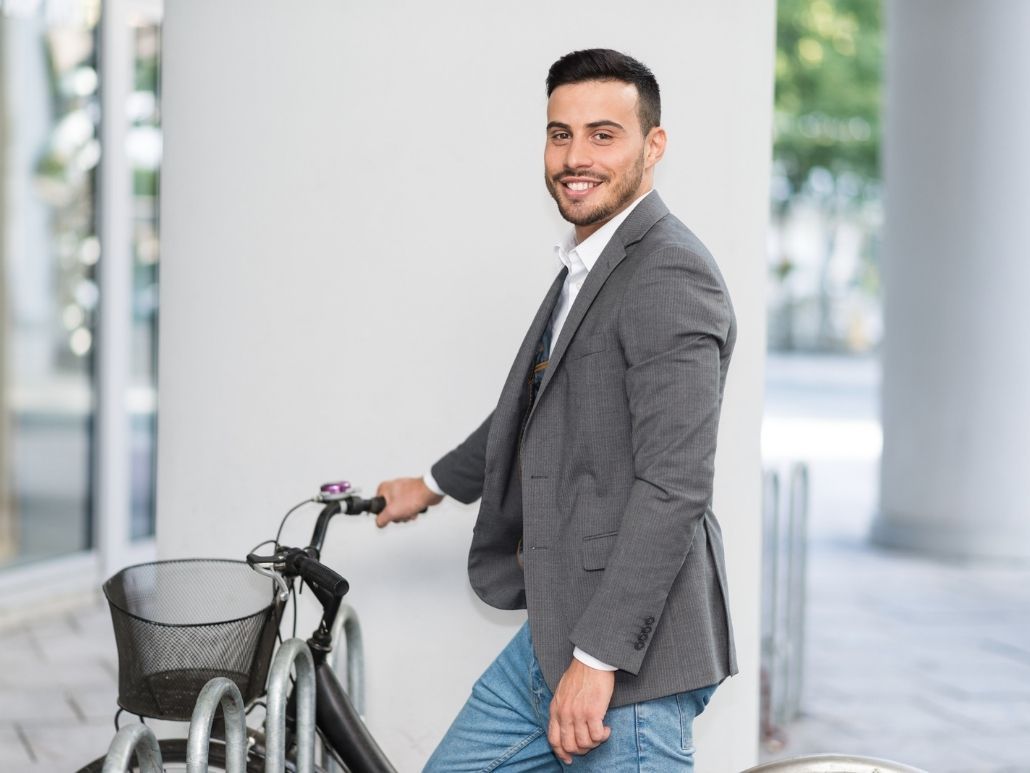 The disadvantages of cycling to work
If the advantages of the velotaf are certain and have already conquered 2 million urban workersHowever, there are also disadvantages that you should be prepared for.
Firstly, the lack of cycle paths and infrastructure for safe cycling. Regardless of the type of bicycle and the level of cycling, travelling in the middle of the traffic flow is risky and dangerous. Choose cycle paths, even if you have to make a diversion. It is better to extend your route than to risk an accident.
Secondly, there are the weather. Everyone likes to cycle in good weather, but if it rains or is very windy, it is better to have suitable protection. This is also true in hot weather, as no one likes to arrive at work in a sweat. So don't hesitate to have a plan B (car, metro, tram, etc.) to alternate with your bike on bad weather days.
Which bike to choose for the velotaf?
The Teebike wheel makes it possible to electrify an ordinary bicycle by five minutes. Whether it's a city bike, mountain bike or mountain bike, the principle is the same: you simply remove your front wheel and replace it with the Teebike wheel.
Almost anyone can cycle, as long as the cycle paths and the distance between home and work are compatible. However, this requires certain equipment, starting with the Teebike wheel of course!
This electric wheel with battery The integrated bike rack can be adapted to different types of bikes to help you make your commute.
The city bike
A comfortable city bike with a Teebike electric wheel is suitable for most people. With a basket or a luggage rack, it's perfect for carrying your office stuff or for running small errands on the way home.
The mountain bike
The VTC is more versatile and is suitable for cyclists who ride on mixed terrain. It's fairly light and is equally at home on tarmac roads and country lanes.
The folding bike
The folding bike is ideal for those with limited space at home or at work. In a flat without a garage or in an office in the city centre, it is easy to store and avoids theft or having to look for parking. Do you combine metro and bike? Or bike and train? This is also the solution to choose.
The cargo bike
The cargo bike is ideal for the family, for transporting heavy loads and for pet owners. Our electric wheel Teebike in 20 inches fits this model and the folding bike perfectly.
What equipment should I use for the velotaf?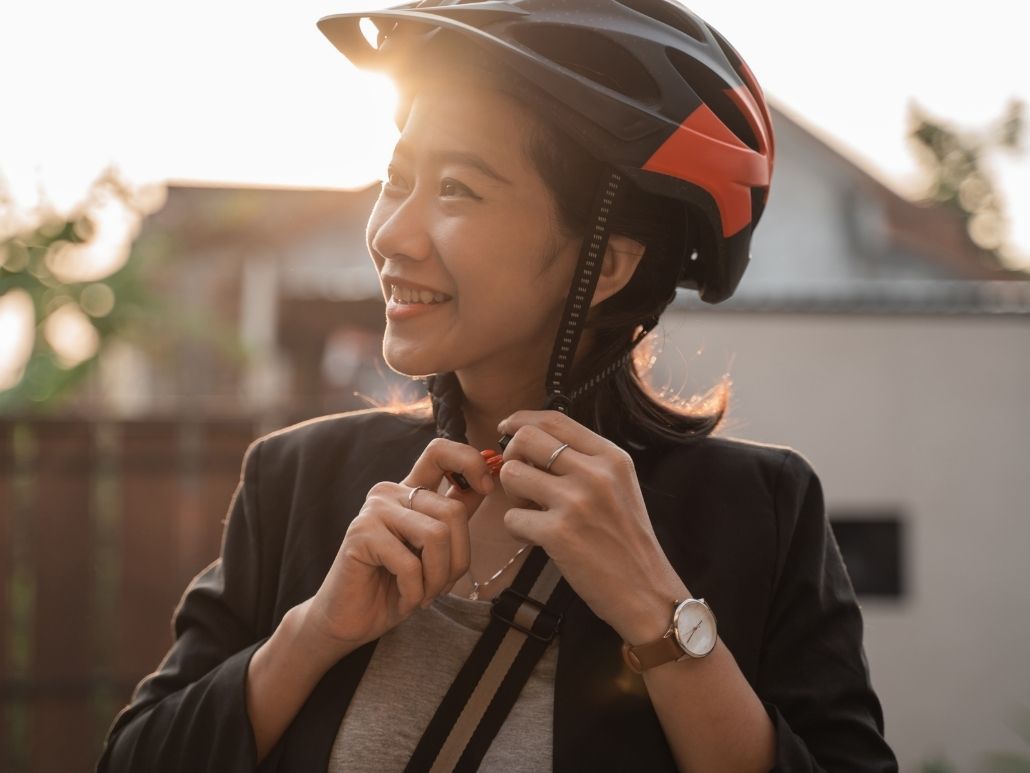 In addition to the bike, some accessories may also be necessary for cycling. Here are the most essential ones:
The helmet : Indispensable, it protects you in case of a fall. With a visor, it also makes it easier to drive in the rain or bright sun.
A yellow waistcoat: With its reflective strips, it allows you to remain visible at night, just like the headlights of your bicycle.
The anti-theft device Parking: It is, of course, important to park your bike safely. For this, we recommend a U-shape and a good quality model.
Appropriate clothing : Remember to Equip yourself for cycling in the rainBut also in hot weather. Your clothing ensures both your comfort and your safety.
A repair kit No one is safe from a puncture or other type of breakdown.
A backpack For carrying your laptop, your diary or your lunch. You can also opt for a pannier to be installed on the luggage rack.
A mudguard This accessory is not just for mountain bikes. You will appreciate it on your mountain bike or city bike to protect you from splashes!
And what do employers think?
For employers, the velotaf trend also has its advantages. Because of the daily physical activity or the traffic jams avoided, it seems that cyclists are more relaxed and less stressed...
In addition, these cyclists help to solve the problems parking problems while reducing lateness and absenteeism at work.
A travel habit that can be rewarded. Indeed, companies that implement a cycling plan are entitled to state aid. They can finance each bicycle up to €600 through the sustainable mobility package. A real help to equip your bike with a Teebike electric wheel!