Teebike will be at the 2022 Paris Fair!
Want to know more about the Teebike electric wheel? To test it or simply to meet our team? Meet us from April 28th to May 9th 2022 at the Paris Fair which takes place at Paris Expo, Porte de Versailles. We will be waiting for you in pavilion 2.2, stand G 019.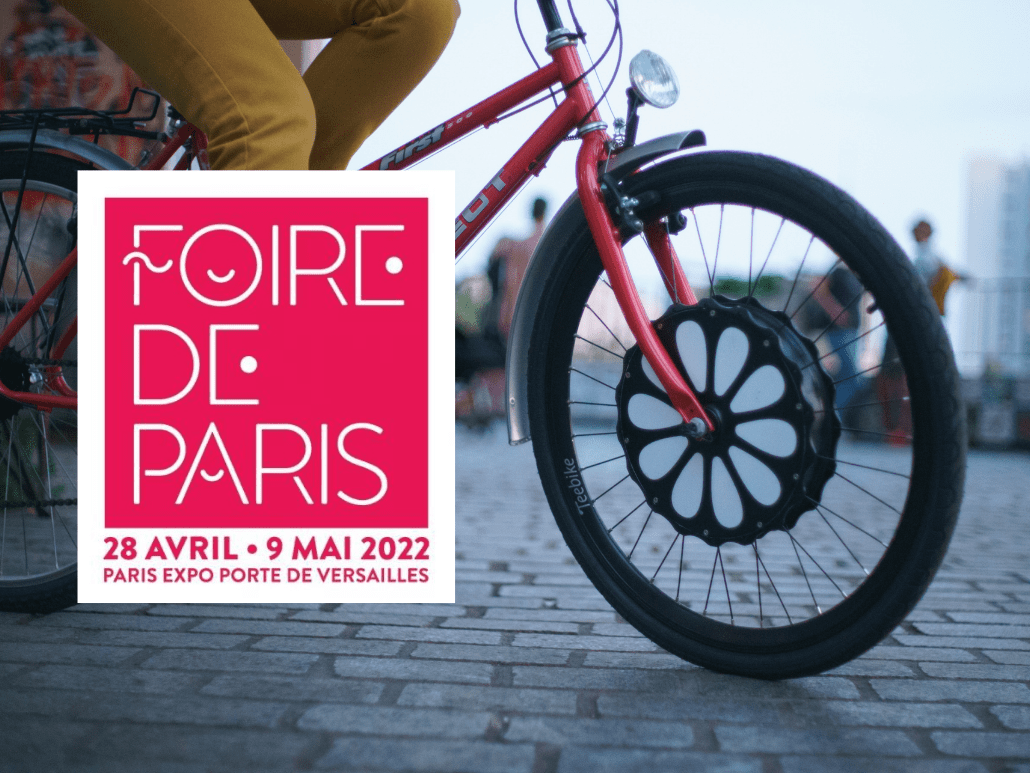 Meet Teebike at Paris Expo - Porte de Versailles
Winner of the Start-up Boost' competition which aimed to highlight young French and innovative companies, Teebike is honoured to be invited to the Paris Fair, at stand G 019 in pavilion 2.2 "Village Innovation & Création Française".
Come and meet us on Thursday 28 April at 10 am. Our team will be delighted to welcome you and present our connected wheel that electrifies your bike.
Come and test the Teebike wheel!
Would you like to take advantage of your visit to the Foire de Paris to try out the Teebike electric wheel? It's possible. A Teebiker will be waiting for you on the test track in pavilion 7 to let you discover the joys of electric power with our thunder wheel.
VERY good reasons to come
The Foire de Paris is a real institution ! It has existed since 1904 and has been held at Porte de Versailles since 1923. The Lépine competition, which is held there every year, rewards French inventions and creations, from ballpoint pens to automatic bread dispensers!
This fair offers its visitors different exhibition areas such as gastronomy, crafts and housing. With over 1,000 exhibitorsThere is something for every taste and for every audience.
In addition to the demonstrations at the various stands, adults can attend lectures or cooking and craft workshops. Food lovers will be delighted to follow the French Barbecue Championship in the meat, vegetable and dessert categories.
On the children's side, the terrace H is dedicated to them. They can play games and participate in creative workshops.
Coming to the 2022 Paris Fair
You can easily get to the Foire de Paris thanks to the public transport. Metro line 12 and tramway lines T2 and T3 stop at Porte de Versailles, just a stone's throw from the entrance.
The Foire de Paris welcomes you from Thursday 28 April to Monday 9 May from 10 am to 7 pm. An evening event will be held until 10 pm on Saturday 7 May.
Tickets are on sale on the official website of the Foire de Paris. The full price for an adult is €13 online and €15 if you buy your ticket on site. Please note that there are discounts for children and families. To make the most of your visit, we invite you to download the map of the Foire de Paris and to consult the calendar of events.