A responsible gift for Valentine's Day: it's possible!
Are you tired of gifts that end up in the back of a wardrobe? For Valentine's Day, are you looking for a responsible gift that is truly useful and environmentally friendly? The Teebike will surprise you. Electric and reconditioned, it will make your other half's life easier while reducing their carbon footprint. It's ideal for their daily commute or your romantic outings!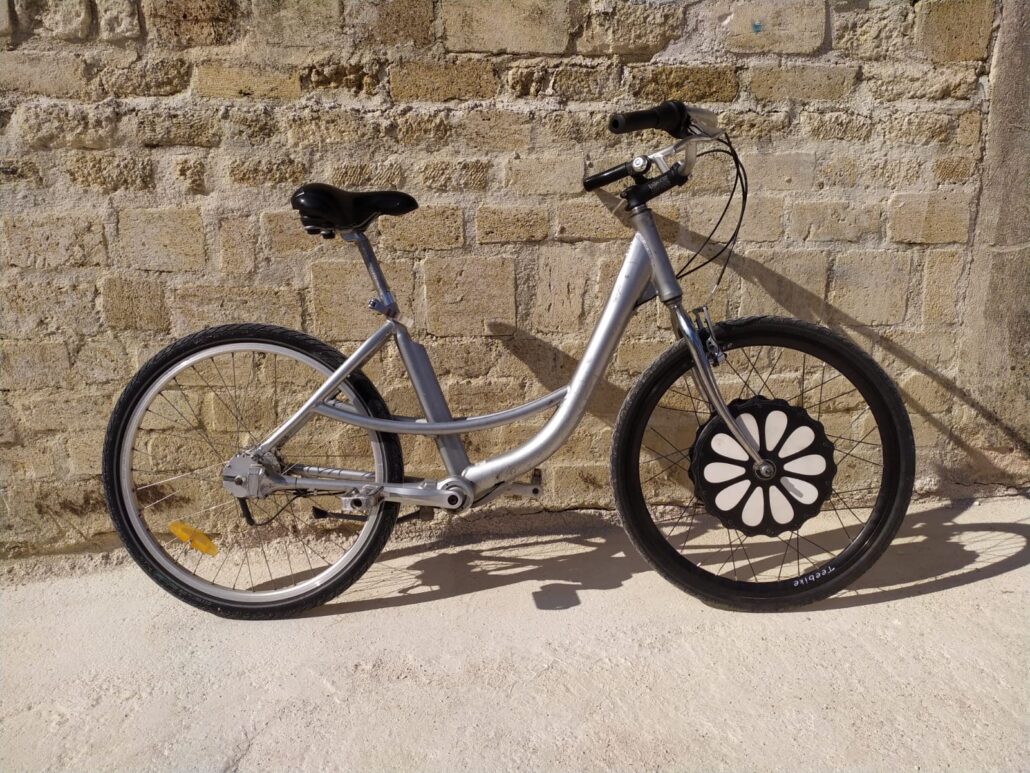 What is a responsible gift?
You want to give a gift that is in line with your lifestyle, your beliefs or those of the person who shares your life.
The problem is that you don't always know what to expect from a responsible gift. In terms of its manufacture and use, it follows certain principles of sustainable development, but this remains unclear. In concrete terms, here are the criteria that can help you make your choice:
Eco-design Manufacturing that favours environmentally friendly materials, with minimal use of non-renewable resources.
A circular economy model This includes nature-friendly design, sustainable use of the object and waste management.
A healthy product Ecolabels can help you sort through cosmetics, clothing and home decoration, for example. They help limit the presence of harmful synthetic molecules or pesticides.
A positive societal impact A responsible gift should ideally have a positive influence on society or a group of people at the time of its manufacture and at the time it is used or consumed.
The Teebike as a responsible gift
As you can see, the criteria that make an object a responsible gift are not always easy to meet. However, the good news is that at Teebike, the environmental approach, but also the societal impact, are at the heart of our project.
In short, our Teebike is the perfect responsible gift you've been dreaming of.
Why?
1/ Because the Teebike is the result of reconditioning of bicycles for scrap. Our objective: to prevent as many bikes as possible from being thrown away and destroyed. To achieve this, we started by taking the opportunity to change the fleet of public bicycles of the Clermont-Ferrand town hall. We were thus able to recover 500 bikes that were about to be thrown away. Result: 10 tonnes less waste in our open garbage bins!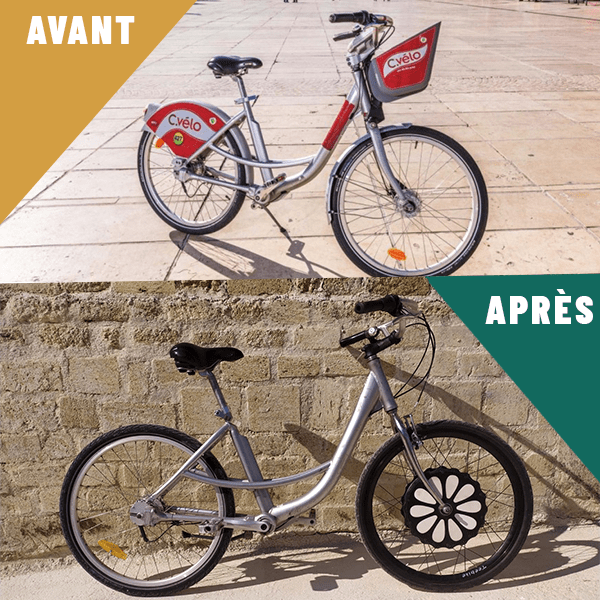 2/ Because we collaborate with Les Apprentis d'Auteuil for the job creation and theprofessional integration of people in difficulty. Within two reconditioning workshops opened in the South of France with the Foundation, it is about twenty apprentices who are currently trained as bike mechanics and who recondition and repair bikes with skill and enthusiasm.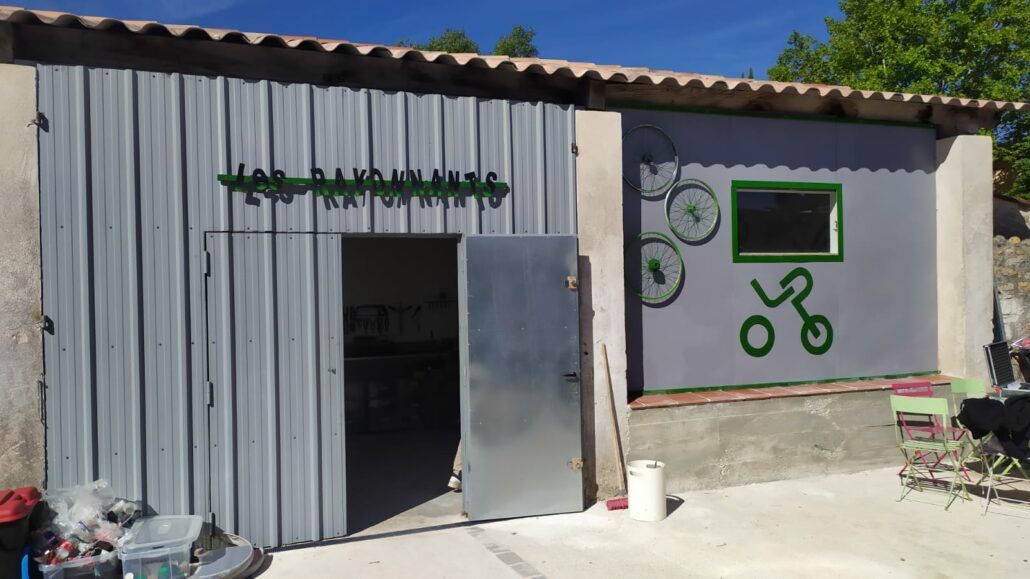 2/ Because its Teebike front wheel with integrated battery and motor allows you to have a 2-in-1 bike Classic and electric. Sent with the Teebike wheel and a standard wheel, it allows you to decide whether to ride a classic bike or an electric bike according to your wishes and without the need to have two different bikes at home. Another reason not to throw away, isn't it?
3/ Because on a daily basis, the Teebike electric bike will allow you to promote soft mobility The Teebike makes it easier for you to leave the car in the garage when the distances you have to cover allow it. With the Teebike, all you have to do is manage your efforts as you wish. You can activate the electric assistance according to your schedule or your desires!

4/ Because it is a real plus for stay in shape and for reduce your carbon footprint at a lower cost. Manage your efforts as you wish. You can activate the electric assistance according to your schedule or your desires!

5/ And because, to top it all off, it is an electric mobility product which remains accessible. With a price of 800 euros, it is half the price of an electric bike with similar performance.
The Teebike, the number one asset for your romantic outings
The Teebike is therefore a responsible, societal and environmental gift but it is also, and this is important for Valentine's Day, an original and above all romantic gift. Romantic, really?
Well, yes, because :
With the Teebike, you can go for a ride 100% pleasureNo more sweaty arrivals to make a good impression during a date!
If you both have a Teebike, this could be an opportunity to resume an activity for two. No more arguments and long minutes waiting for the other to catch up, you can finally go at the same pace. In short, an ideal means of transport to stroll around during your romantic weekends!
And because there's nothing more charming than a healthy mind in a healthy body: here's to athlete's legs you've always dreamed of, because yes, riding an electric bike doesn't stop you from pedalling (far from it!)
PS: Your other half already has a bike, but you still think our flower wheel would be a great gift? We've got just what you need! Give them the Teebike wheel only that you can install in 5 minutes on the bike you've always loved!