10 reasons to get the Teebike electric and connected wheel
This year, 2020, has been the occasion for many French people to become aware of the many advantages of cycling and to decide to get back on the saddle. Transport strikes, health crises, but also climate change, there are many reasons that have led us, in recent months, to question our travel habits and consider changing them.
And the bicycle has won many hearts, because in addition to providing incomparable freedom of movement, it also allows us to reduce our carbon footprint, to respect the physical distances recommended in this period of Covid19 but also to practice a regular sporting activity and thus to preserve our physical health (as well as mental health!)
But daily cycling can also sometimes involve a few minor inconveniences, such as arriving at work in a sweat, or getting tired faster than usual. This is why the advantages of electric bicycles are being considered and are prompting many French people to consider investing in an electric bicycle to ensure a certain amount of peace of mind on board their bike.
So, muscle bike, electric bike or...both?
If you already own a muscle bike (i.e. not electrified) and you are thinking of getting rid of it or leaving it in the cellar to buy a new electric bike, take a few minutes to read this article!
Because it's now possible to go electric and still have the bike you already have with our Teebike connected front wheel.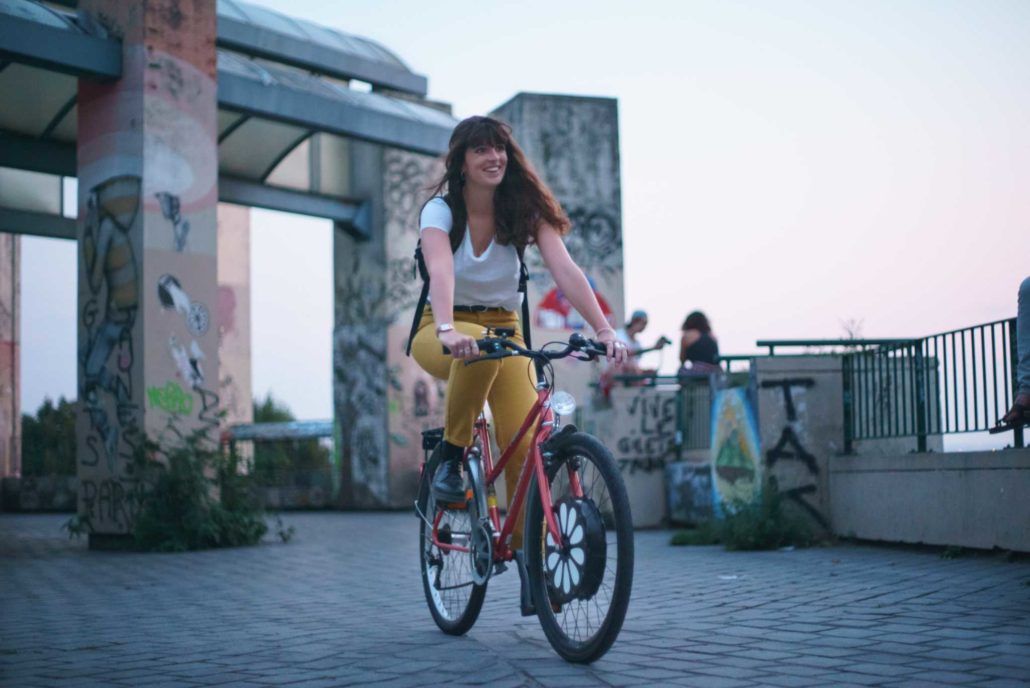 So here are 10 good reasons to use our electric wheel to get back in the saddle with peace of mind:
1/ The Teebike wheel allows you to give a second electrical life to the bicycle that we have always loved, and thus to put an end to the logic of the all-throwaway that is so harmful to our environment.
2/ The Teebike wheel is compatible with the almost all bicycles !
3/ The Teebike wheel allows you to enjoy a two-in-one bike When you switch off the electric aid, you are back on your usual bike.
4/ The Teebike wheel can be used toelectrify several bicycles of the same wheel size within the same household !
5/ The Teebike wheel is accessible in terms of budget. Its price of 750 euros* makes it almost half the price of the first price electric bikes.
6/ The Teebike wheel is also accessible in terms of installation Take off your current wheel, replace it in a few minutes and without cables with the Teebike wheel, connect it via Bluetooth to the Teebike application through which you can choose your levels of electrical assistance, and enjoy the ride!
7/ The Teebike wheel is also accessible in terms of use : the Teebike application allows simple and effective management of its different levels of electrical assistance.
8/ The Teebike wheel has a Boost" functionality which allows a restart aidPractical for dealing with a hill :)
9/ For thebuy a Teebike wheel on our websiteour Teebikers become the proud owners of a trees planted in our French forests by EcoTree.
10/ Finally, the Teebike team is always on hand to provide you with the best possible service. customer care that is as efficient and responsive as possible. 
Are you convinced? Do not hesitate to write to us if you have any questions about our wheel, we'd love to hear from you!
* Eligible for certain local grants for the purchase of an electrification kit.